It's National Cheeseburger Day, and our canine buddies are ready to celebrate with us! Check out these adorable pics of dogs enjoying not dogs – but burgers!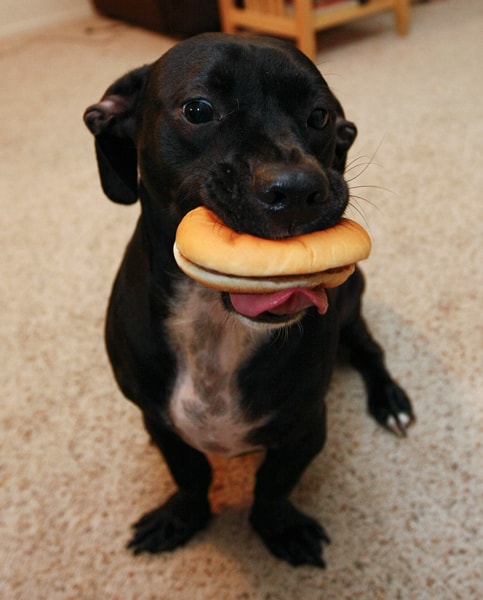 These lovely photos are courtesy of Reddit.
These dogs LOVE hamburgers, and they aren't afraid to show it! Wonder what else dogs would say if they could talk? Check out our funny dog quotes and see for yourself.
Does your dog love cheeseburgers? Show us your cheesy photos!