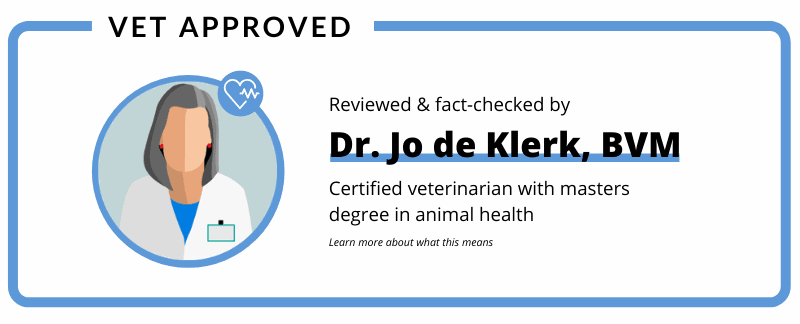 It's a good thing that dogs are such loving and wonderful companions, because they sure can be expensive.
Food is probably the most significant regular expense most pet owners face (particularly for those of us who own big dogs), but grooming, training, and boarding can also stretch your budget to the breaking point.
Moreover, a single trip to the vet can cost hundreds of dollars (or much, much more) if your dog becomes seriously ill or injured. This can leave you in a very tough spot if you don't have a ton of money stashed somewhere and find yourself needing to pay for an expensive treatment.
You may even have to (and I hate having to say this) have your dog euthanized if you can't afford the necessary treatment or emergency care.
But thankfully, there are a number of pet insurance plans, veterinary discount programs available for pets and pet owners, which will help you cover unexpected veterinary bills. These basic plans vary a good bit, and some are more helpful than others.
Pet Assure is one of the most popular, so we'll take a closer look at the plans, benefits, and drawbacks the program provides.
What Is Pet Assure & How Does It Work?
Pet Assure is a fairly straightforward program: You pay a small monthly fee in exchange for discounted veterinary medical care. This means that Pet Assure is not an insurance plan; it's a pet insurance alternative. You can think of it as a veterinary discount plan.
This means that rather than paying monthly premiums to a pet insurance company, who will then reimburse you for some portion of your expenses, Pet Assure requires you to pay for a "membership fee," in exchange for reduced-price, in-house veterinary services.
This is how it works:
You enroll in Pet Assure's program via the company's online form. It'll only take you a few moments to do so, and you get instant "coverage" once you've completed the process.
Pet Assure offers a number of different plan options at varying price points. You can sign up a single dog or cat, or you can choose the unlimited plan to cover all of the animals in your home. You can also select an intermediate option, for families with two to four pets.
The pricing varies by zip code. In my area (Atlanta, Georgia), the prices are about $8 to $12 a month for a single dog (depending on whether you pay annually or wish to be charged on a monthly basis). The unlimited plan in my area would cost between $16 and $21 a month (again, based on your billing preference).
For this fee, you'll receive a 25% discount on virtually all of the services your vet provides (so long as it is a vet that participates in the Pet Assure program). There are a few things exempted from the program, such as boarding fees, medications or products you take home, off-site lab work, non-medical services, and grooming fees.
That's the gist of the program. Some additional important details include:
It covers just about every in-house medical service you can think of, including routine care, dental cleanings, parasite screenings, and simple wellness visits.
There are no exclusions for pre-existing conditions, congenital conditions, or chronic conditions, nor are any standard veterinary services or health conditions excluded.
There are no breed or age restrictions. In fact, you can even use Pet Assure to cover exotic pets.
You don't need to worry about claim forms or deal with a painful claims process – simply present your discount card at a participating vet's office and receive your discount immediately.
There are no deductibles to meet before you can start enjoying discounted veterinary care.
There is no annual limit to worry about. You can use your Pet Assure plan as often as you need to.
You can also receive a 15% discount on medications ordered through PetCareRX.com upon enrolling in the program.
Your pet will also be enrolled in Pet Assure's lost pet recovery program (which can help you track down a lost pet via their nationwide network) when you join.
The program is backed by a 45-day money-back guarantee if you aren't satisfied — just return your discount card and you'll get a full refund.
You can choose to pay for a full year at once, or you can pay on a monthly basis (which will enable you to cancel at any time).
Is Pet Assure Available Everywhere?
Pet Assure's literature doesn't explicitly state that they service the entire US (nor is there any easy way to verify that they do), but it appears that they cover most metropolitan areas. At any rate, pet parents can only use Pet Assure at participating vets, so it is a good idea to peruse the participating vets in your area before signing up.
Pet Assure does provide a convenient way to invite non-participating vets to join the program, but there's no guarantee that a given vet will decide to do so.
Pet Assure Customer Reviews
Customer reviews for Pet Assure are pretty mixed. Some owners gave positive reviews and raved about the program, while others found that it didn't work well for their circumstances.
However, after checking out tons of reviews in several different locations, we came away with the general impression that most owners who enrolled were happy with their decision.
Those owners who had a positive experience with the plan often cited the following reasons for liking Pet Assure:
It's convenient. The vet's office simply deducts 25% off the covered portion of the bill; you don't need to cover the cost and then wait for a reimbursement.
It saves owners money. Several owners received discounts that exceeded the amount they spent on the plan.
Multi-pet owners reap the biggest rewards. Because it isn't much more expensive to buy a plan that'll cover all of your pets than it is to buy a plan for a single pet, the savings realized can be especially attractive for multi-pet homes.
It covers pre-existing conditions. Many insurance plans specifically exclude pre-existing conditions, which will leave you footing the bill for a potentially expensive treatment related to the condition. But Pet Assure pays whether your dog is diagnosed today or the day he was born.
It covers dental care. Dental procedures are a frequently forgotten and expensive treatment that all dogs will need from time to time, but Pet Assure helps reduce your pet's tooth-cleaning bill.
On the other hand, owners who did not like the program primarily complained about two things:
Pet Assure may not provide coverage for your regular vet. If you are particularly attached to your current vet, you'll definitely want to verify that he or she is a Pet Assure participant before enrolling.
Some complain that participating vets tend to be more a bit expensive. In some cases, the participating vets were more than 25% more expensive than non-participants, rendering the discount pointless.
Pet Assure has vets in many places (they even have vets in Puerto Rico), but that's not the case everywhere. Some areas aren't serviced by very many vets in the program. To give you an idea of the coverage provided by Pet Assure, we looked at 10 different cities (including big ones and smaller ones) to see how many vets were participating:
Atlanta, Georgia: 4 participating vets
New York, New York: 10 participating vets
Los Angeles, California: 16 participating vets
Chicago, Illinois: 5 participating vets
Dallas, Texas: 3 participating vets
Topeka, Kansas: 4 participating vets
Lincoln, Nebraska: 5 participating vets
Milwaukee, Wisconsin: 2 participating vets
Boise, Idaho: 0 participating vets
Santa Fe, New Mexico: 2 participating vets
A handful of customers also reported service problems, such as having difficulty obtaining a refund for the money-back guarantee. However, the vast majority of pet parents who mentioned the Pet Assure customer service staff spoke glowingly about them.
Additionally, Pet Assure's representatives responded courteously to customer comments on several different platforms and review sites.
How Does Pet Assure Savings Program Stack Up Against a Typical Pet Insurance Policy?
We've discussed some of the major differences between Pet Assure and typical pet insurance plans, such as the coverage of pre-existing conditions (most insurance policies will not cover diseases or injuries that your dog already has) and the need to file claims and seek reimbursement after paying the bill (you'll have to pay the full cost of treatment up front).
Most insurance plans require that you meet a deductible before they'll start paying anything and waiting periods are pretty standard.
This effectively means that if you went to the vet and found out your dog needs an expensive treatment, you could go home, sign up for Pet Assure, return once you receive your discount card, and benefit from a 25% discount. You can't do that with insurance — your dog would have a pre-existing condition, which would not be covered.
However, there is another big difference to consider.
Pet insurances typically cost a bit more than most Pet Assure plans, but most cover a larger portion of your bill than Pet Assure does. For example, at least one pet insurance policy (the Nationwide Whole Pet with Wellness Plan) pays for roughly 90% of covered services. That could be a lifesaver if you end up staring at a five-digit vet bill.
So, while you'll have to pay a little more for most insurance plans than you will for a Pet Assure plan, you stand to save much more money in the long run – assuming, of course, that your dog's needs are covered by the plan.
For example, let's say you have a 9-year-old golden retriever in need of total hip replacement surgery.
This kind of surgery is going to run you about $6,000(!). Upon hearing this news, you could immediately go home and sign up for a Pet Assure program on a per-month basis, for just around $10 to $20 (depending on your location and the specific plan you chose).
The surgery is still going to cost a fortune, but you'll save $1500 or so thanks to the 25% discount (but you'll also need to subtract the $10 or $20 you spent on the membership fee).
By contrast, the Nationwide Insurance Major Medical Plan costs about $50 a month ($600 per year), and there is a $250 deductible. For this, you'll be reimbursed about 36% of the cost — approximately $2,000 once you subtract the deductible. If you subtract the $600 you spent on premiums for the year, that means you'll save about $1,400.
As you can see, in this case, the savings are roughly equivalent, but with a pet insurance program, you'll be forced to pay more each month in premiums, and you'll also have to pay for the full cost of the hip replacement surgery up front and wait for a reimbursement check.
Of course, you could select a plan that provides more coverage. For example, if you selected a plan that reimburses 90% of covered services with a low ($100) deductible, you'd only end up having to pay about $700 for the hip replacement.
This would clearly be helpful if your dog needs some type of expensive treatment — especially if your pooch needed some kind of life-saving care and you don't have any savings or credit to lean on.
However, you'd also likely end up paying monthly premiums of $150 to $200 (the specific premiums will vary depending on your dog's health and the exact plan you select). Over the course of three or four years, you'd have spent more on premiums than you would spend on the total cost of the hip replacement surgery.
That may still be a good tradeoff, but you'll simply need to figure out your finances and determine the best option for your and your pooch.
There are also some situations in which Pet Assure is clearly the better option.
For example, the Nationwide Insurance Program discussed above includes a $250 deductible — you'll have to pay this much before the insurance kicks in. So, if you are just taking your dog in for relatively simple services (such as vaccinations), you probably won't save any money from the insurance plan.
By contrast, if you enroll in the Pet Assure plan, you would receive a $50 discount right at the time of service (assuming a $250 bill). So, all said and done, Pet Assure would clearly be beneficial in this kind of circumstance.  
Bottom Line: Is Pet Assure Worth It?
Pet Assure definitely seems like a good idea for some dogs and owners, but it is not right for everyone.
We'll look at a few hypothetical examples in a minute, but first, there is one thing that everyone should do before considering this plan: Search the list of participating vets in your area.
This is obviously important for those who already have a vet they like, but it's also important for brand-new owners who've yet to develop a relationship with one. You'll still want to find a vet that is conveniently located and affordable, so do a little homework on a few of the participating vets in your area.
Once you determine that the plan includes at least one vet that seems like a good fit for you (and you've called to confirm that they're accepting new patients, and that they're still participating in the program), you can start thinking about the dollars and cents of it all.
What about a healthier dog? What if you have a two-year-old Yorkie that doesn't require many veterinary services at all? He'll still need an annual check-up, and maybe he needs a quick visit because he experiences a bout of tummy trouble at some point.
The costs for this type of care will certainly vary from one vet and location to the next, but your total bill probably won't exceed $200 (some owners may pay only half that much for similar treatments).
A typical pet insurance program probably won't help at all in such cases – this type of visit probably won't exceed your deductible, so you'll be footing the entire bill.
Pet Assure, on the other hand, would be pretty valuable in such cases.
Just sign up for the program before you head into the vet (or while twiddling your thumbs in the waiting room), and you'll get an immediate 25% discount. Taking into account the amount you'll spend to enroll in Pet Assure, you'll save about $30. That's not going to pay off your credit card bill, but it's found money.
You could even cancel your plan afterward, if you like.
The takeaway from all this is that the more money you think you'll spend on vet bills, the more beneficial Pet Assure is. Technically, the break-even point will happen with vet bills totaling about $500 a year (which is easy to do, especially if your pet has chronic conditions). If you spend more than this on your yearly vet bills, then Pet Assure makes good financial sense.
Ultimately, we'd break things down as follows:
If your dog is generally healthy, and most of her vet visits are likely to be of a minor nature (checkups, vaccinations, the odd skin problem or intestinal issue), you'll probably be best served by signing up for a Pet Assure plan. Just sign up when you are heading in and cancel after the visit, if you like.
Pet Assure offers much more freedom than traditional insurance plans do, and it will usually be more affordable to pay for the membership fees (and you can cancel these at any time). Just be sure that you research the participating vets in your area.
If you are worried that your dog is going to suffer from serious (expensive) health problems — such as hip dysplasia, spine issues or diabetes – a good pet health insurance plan will probably cover a more significant portion of the costs. Just make sure to obtain the insurance policy before your dog gets sick.
Pet insurance plans may not provide the flexibility that a Pet Assure plan does, and you'll likely pay more for it on a monthly basis, but most will provide greater savings, particularly if your dog needs complicated and expensive vet services.
At the end of the day, you'll just need to dig in and start comparing the amount you'd spend on the plan with the amount you think you'd spend on veterinary care. Factor in whatever peace of mind the plan will provide you, and you've got your answer.
***
Have you tried Pet Assure? How has it worked out for you and your pooch? Has it helped reduce the amount of money you spend on veterinary services? Have you experienced any problems covering a specific medical condition? Have you stuck with it or moved on to try other insurance (or insurance-like) plans?
Let us know in the comments below!