Rottweilers are great dogs, who are typically sensitive, affectionate, intelligent, and protective.
But many people have bred Rotties with other dogs to create a number of incredible mixed breed pups! We've listed 15 of the most common and eye-catching below.
Let us know what you think about these pups in the comments!
1. Pitweiler (Rottweiler / Pitbull)
Rottweilers and pit bulls are both strong breeds, but this combination pup looks like he's ready to pull a house! Imagine this guy dragging you around the neighborhood!
2. Rottsky (Rottweiler / Husky)
Source: Pinterest
This Rottysky's mixed heritage is obvious when you check out that single blue eye! Careful – that blue eye can look directly into your soul, so always sit on this dog's left.
3. Labrottie (Rottweiler / Labrador Retriever)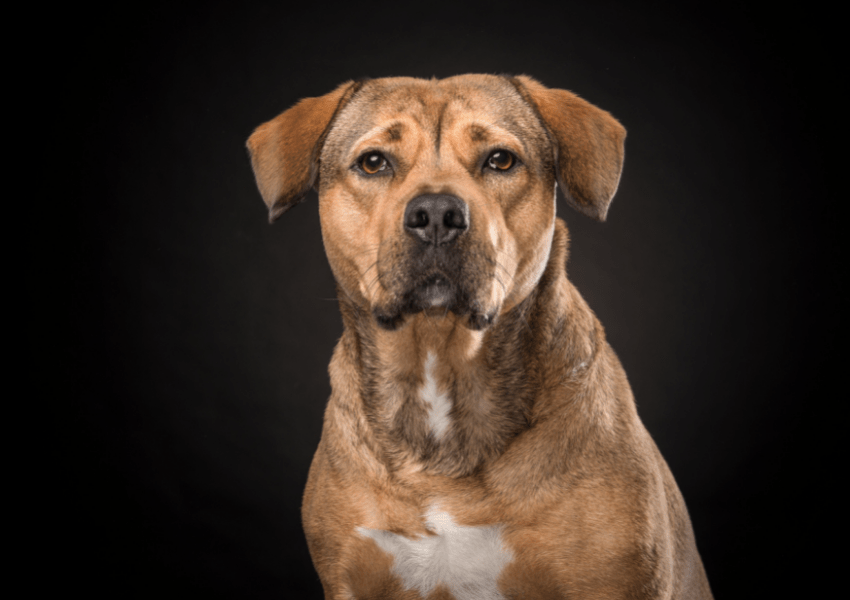 Given how much labs and Rotties love their owners, this Labrottie probably never ventures more than 5 feet from his person.
4. Mastweiler (Rottweiler / Mastiff)
Source: Pinterest
This beautiful mix has the loving expression of a Rottweiler and the impressive mass of a mastiff.
5. Golden Rottie (Rottweiler / Golden Retriever)
Source: Pinterest
This cute little gal (I'm taking a guess) looks like the perfect companion for patrolling the couch on lazy Sunday afternoons. Just be sure to share a bit of your popcorn – she likes to snack too.
6. German Rottie (Rottweiler / German Shepherd Mix)
Different German Rotties (aka Shepweilers) often look very different, but we think this glorious\pup is one of the best. German Shepherds are a popular breed, and there are plenty of GSD mixes out there for you to choose from.
7. Borderweiler (Rottweiler / Border Collie)
Wow! Combine the energy of a border collie with the drive and power of a Rottie; what could go wrong? One thing's for sure, that pup is probably one smart dog! Border collies and Rottweilers are two of the most intelligent breeds.
8. Rottle (Rottweiler / Poodle)
Source: 101DogBreeds.com
Who couldn't love this little bundle of adorableness? This pup would probably make one of the best cuddle-companions the world has ever seen.
9. Rotthound (Rottweiler / Basset Hound)
Source: Pinterest
This Rotthound photo looks like it's photoshopped, but that's probably just because of the bizarre mixture of genes at work. I just want to know how the mating process worked…
10. French Bullweiler (Rottweiler / French Bulldog)
Source: TheRottweilers.com
And the winner for "Strangest Dog Mix Ever" is…drumroll, please….the French Bullweiler. Who decides to mix these two breeds? Strange though the mixture is, the results are undeniably awwwtastic.
11. Boxweiler (Rottweiler / Boxer)
Source: Pinterest
This beautiful expression is exactly what you'd expect to get from breeding a Rottie with a boxer. Think about how wonderful it would be to look into those eyes when you need a little pick-me-up on a bad day.
12. Weiler Dane (Rottweiler / Great Dane)
Source: Allmutt.com
Both Rottweilers and Great Danes share one common personality trait: They're lap dogs who fail to understand their bulk. If you want to add one of these lap lovers to your life, you better be prepared to accommodate a big 'ol bundle of love laying on you anytime you sit.
13. Rotterman (Rottweiler / Doberman)
Source: DesignerDogBreeds.com
Hailing from the same general area and possessing very similar personalities, it makes perfect sense to mix Dobermans with Rottweilers.
14. Saint Weiler (Rottweiler / Saint Bernard)
Alright, any puppy photo is cute, but this little Saint Weiler is so cute I can't stand it. We'd love to see this pup all grown up!
15. Weimarrott (Rottweiler / Weimaraner)
This gorgeous little Rottie-mix looks a lot like a black lab, but that's probably what you'd expect when mixing a Rottweiler with a Weimaraner. Either way, this is surely an energetic and playful pup.
Source: IMfamous.info
***
So, there you have it – 15 of the greatest Rottweiler mixes. Tell us which one you liked best and which ones you think missed the mark.
If you have your own majestic Rottie mix, make sure to check out our guide on the best dog food for Rottweilers. And don't forget to share your Rottie-mix photos. Send them to us via Facebook, Twitter or link to them in the comments below!
Need more epic crossbreeds? Check out our articles on: