The American South is a region that defines Americana and tradition, and today it simply brims with delicious foods and fascinating people!
From Texas to Virginia, the southeastern states each burst with unique sites and differing traits that are rooted in history and carried to the present by continuing customs.
The South provides the perfect inspiration for naming your pooch—from famous southerners to typical Southern belle names, there are endless choices to can reflect the distinct disposition of your dog.
Dixie and dog names are a match made in heaven!
Southern Belle Dog Names
Ada
Ameilia
Annabelle
Annalee
Anna Mae
Beulah
Callie
Charlene
Daisy
Darlene
Delilah
Elizabeth
Eloise
Florence
Frances
Georgia
Henrietta
Imogene
Ivy
Mae
Maribelle
Mary Grace
Mary Jane
Maybelle
Nellie
Phoebe
Rose
Ruby
Stella
Sue Ellen
Susannah
Tabitha
Violet
Willow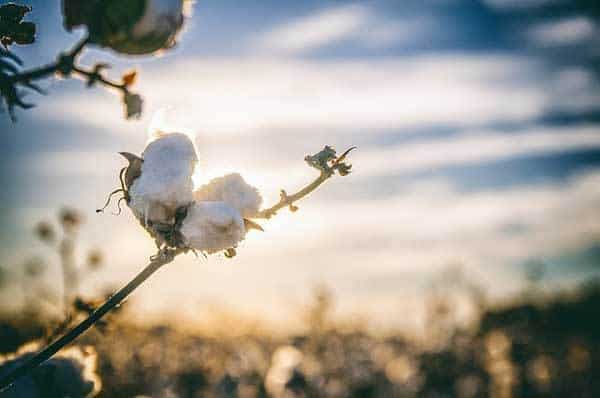 Southern Gentleman Dog Names
Augustus
Beau
Calvin
Clarence
Elijah
Elliott
Emmett
Everett
Gideon
Hank
Harley
Hiram
Isaac
Jebediah
Jonas
Joshua
Josiah
Keaton
Lawson
Lyman
Magnus
Mason
Parker
Percy
Preston
Rufus
Rhett
Teddy
Thaddeus
Wyatt
Zachariah
Famous Southerners (That Make Great Names for Four-Leggers)
From controversial Confederate generals to champions of justice, the American South has provided the world with a host of fascinating folks. Here are some noteworthy characters that called the South home:
Louis Armstrong: One of the most famous jazz musicians in American history, noted for his performance of hits such as "What a Wonderful World" and "Hello Dolly". He was born in New Orleans, and was also famed for his trumpet playing.
Braxton Bragg: A general in the Confederate Army during the Civil War. After fighting in the war, he served as a direct military adviser to the President of the Confederacy, Jefferson Davis.
Patsy Cline: A country singer born in Virginia and famed for frequently performing at the Grand Ole Opry. Though her life was cut short at age 30, she left her mark on the music industry with classics such as "Walkin' After Midnight" and "Crazy."
Jubal Early: A general in the Confederate Forces whose later career writings heavily influenced the mindset of southerners after the Civil War.
Zelda Fitzgerald: Widely considered a paragon of the Southern Belle, she was famed for her marriage to The Great Gatsby author F. Scott Fitzgerald. She was born in Montgomery, Alabama, but lived much of her adult life in Europe.
Stonewall Jackson: A Virginia native and a famous general in the American Civil War for the Confederate Army. He died as a result of friendly fire during a battle in Chancellorsville, Virginia.
Helen Keller: A native of Tuscumbia, Alabama. With the help of her teacher Anne Sullivan, she overcame blindness and deafness and learned to communicate, eventually advocating for social justice.
Harper Lee: The author of one of the greatest American novels of all time, To Kill a Mockingbird. She grew up in a small Alabama town, and certain elements of her book are inspired by her childhood.
Rosa Parks: Born in Tuskeegee, Alabama, she gained notoriety in 1955 for refusing to sit in the back of a Montgomery bus in accordance with racial segregation of the day. She continued her civil rights activism for the rest of her life, receiving many accolades for her act and her work.
Dolly Parton: A world famous country music singer. Dolly was born in a small town in Tennessee, and her childhood memories are reflected in much of her music. Dollywood, her theme park located in her home state, boasts many southern-themed attractions.
Tuskegee Airmen: The first all African-American flying squadron in the American military, formed during World War II. The name is derived from Tuskegee, Alabama, where the squadron initially trained.
Fictional Southern Characters For Canine Monikers
Just like the famous folks from the South, TV, books, theatre, and the movies have had their say on the perceptions of southerners. From comedic deputies to advocates for justice, fictional characters from the South are some of the most beloved across the board:
Blanche DuBois: A character in the famed play A Streetcar Named Desire by Tennessee Williams. She has been portrayed by a number of renowned actresses over the years, including Vivian Leigh.
Aunt Bee: Andy Taylor's aunt in The Andy Griffith Show. Known around the fictional town of Mayberry, North Carolina for her charm and her cooking, she defined southern hospitality.
Barney Fife: Andy Taylor's absent-minded but big-hearted deputy in The Andy Griffith Show. Don Knotts's portrayal remains a paragon of comedic timing.
Atticus Finch: The protagonist in Harper Lee's To Kill a Mockingbird. The father of the narrator, Scout, Finch controversially defends Tom Robinson in spite of the racist attitudes of the town.
Forrest Gump: The kind-hearted title character of Forrest Gump is known for his southern accent and his simple yet vivid storytelling. Tom Hanks' portrayal is one of the best-known screen performances of the 90s.
Scarlett O'Hara: The main character of Gone With the Wind, played by Vivian Leigh in the film. Scarlett is synonymous with the Southern Belle epithet, and remains a symbol of Southern heritage.
Southern Cities & States
From Texas to the Carolinas, the southern states are geographically close, but each is dynamically diverse in its own right.
Each city in the South seems to boast its own unique personality and culture—pick one that matches your mutt's individual charm:
Auburn: A town in eastern Alabama, known for Auburn University. The University is renowned for its extensive athletic programs.
Austin: The capital city of Texas. Famed for being a bit different from the rest of Texas, it is known for its excellent food and music.
Biloxi: A Mississippi town located on the Gulf Coast. Its tourism and fishing industry has lately suffered due to the BP oil spill and Hurricane Katrina.
Charlotte: North Carolina's largest city with a population of more than 800,000. It is nicknamed the Queen City because it was named after Charlotte, Queen Consort of Great Britain, in the mid-18th century.
Georgia: The Peach State, home to the city of Atlanta. Atlanta is the state's largest and capital city, and it hosted the 1996 Summer Olympics.
Houston: America's fourth largest city, located on the Gulf of Mexico. It is home to NASA's Mission Control, as well as several famous museums.
Montgomery: The capital city of Alabama. It is also the site of many major events during the Civil Rights Movement, such as the Montgomery Bus Boycott.
Myrtle Beach: A beach town on the northern coast of South Carolina. It is a major tourist destination today, and includes a boardwalk with many shops and restaurants.
Savannah: One of Georgia's top tourist destinations, located on the Atlantic Coast. It's known for its role in the American Revolution, as well as its historical roots evidenced by the architecture.
Virginia: The home of cities such as Norfolk, Richmond, and Williamsburg. It is home to a number of historical sites, such as Jamestown, Yorktown, and Manassas.
Southern Food and Familiar Places
Nothing says comfort food like a plate from the South! Iconic southern food—as well as a few stores—are the perfect inspiration for naming your canine. There are endless bold flavors in southern food, so pick the one that best fits your pooch:
Hushpuppies: A typical southern appetizer made from fried cornmeal dough. Various hushpuppy recipes date back to the Civil War era.
Jambalaya: A classic dish from New Orleans cuisine. It has the consistency of a stew with rice, and typically includes sausage, vegetables, and seafood.
Mint Julep: A bourbon-based drink traditionally enjoyed during the Kentucky Derby race. It is served cold with bourbon, fresh mint, and powdered sugar.
Moon Pie: A classic dessert snack made with marshmallows and graham crackers covered in chocolate. They have been produced since the early 1900s and are a staple of traditional Southern food.
Piggly Wiggly: A grocery store chain common in the South. The first store opened in the early 1900s in Memphis.
Winn Dixie: Another prominent grocery store chain of the Southern U.S. Perhaps the name is best known from Kate DiCamillo's novel Because of Winn-Dixie, set in a small Florida town.
Sweet Tea: A traditional southern drink made of sweetened ice tea – it's basically synonymous with the south!
Any great Southern dog names we missed? Share your picks in the comments!
Looking for more dog name ideas? Check out our articles on: