Chihuahuas are plucky little pups – but if you adore them, wait until you see our list of Chihuahua mixed breeds!
We talk a lot about pure-breed pups here at K9 of Mine, but mixed breeds are often just as wonderful (and more unique) than their counterparts with narrower ancestries. Take, for example, these obnoxiously cute Chihuahua mixes below!
We dare you not to smile while looking at these darling little dogs!
1. Chizer (Chihuahua x Miniature Schnauzer)
Chizers are one of the most adorable Chihuahua mixes seen, but they are also quite varied – some look more like their Schnauzer parent, while others take after their Chihuahua parent. Unfortunately, these Schnauzer mixes are often a bit too jumpy to get along well with children.
2. Chion (Chihuahua x Papillon)
The combination of the Papillon's long, silky hair and the Chihuahua's bold personality make Chions as spunky as there are adorable. Plus, the long hair helps these tiny little guys and gals to look a little bigger than they actually are!
3. French Bullhuahua (Chihuahua x French Bulldog)
One thing's for sure: If you combine two of the best companion dog breeds in the world, you are going to get a family-friendly four-footer who loves to hang out with his people. And that's exactly what most French Bullhuahuas like to do most!
4. Chimeranian (Chihuahua x Pomeranian)
Chimeranians are not only painfully cute (just look at this little fluffball!), but they are also quite agile and active little pups. They're a little more playful and energetic than many other Chihuahua or Pomeranian mixes, so they're best suited for families with lots of free time.
5. Chipaniel (Chihuahua x Cocker Spaniel)
This is one of the more interesting-looking Chihuahua mixes we've seen, and they definitely take after their cocker Spaniel parent. Their long, floppy ears give them a Spaniel-like look, but they still possess the expression and demeanor of their Chihuahua parent too.
6. Chibeagle (Chihuahua x Beagle)
What do you get when you cross a Chihuahua and a beagle? A tri-colored bundle of fun and love, who is willing to follow you around no matter where you go. Plus, they're pretty darn cute, too!
7. Chiweenie (Chihuahua x Dachshund)
The best thing about Chiweenies is easily their name. But, their elongated bodies and handsome markings also make them quite endearing. On the downside, these little buggers can be a bit difficult to housebreak, according to some owners.
8. Chi Chon (Chihuahua x Bichon Frise)
Most of the Chi Chons we've seen have looked more like Bichon Frises than Chihuahuas, but that's not necessarily a bad thing.
Plus, Bichon Frises tend to be better equiped for dealing with extreme temperatures than Chihuahuas are, which may make them good choices for owners who like to spend lots of time outside.
9. Chi Chi (Chihuahua x Chinese Crested)
I don't know what to say about Chi Chis, but I am sure that if you were to ever start an all-dog, hair-metal band, you'd definitely want these mutts filling out your lineup. If only there was a way to teach them to headbang…
10. Jack Chi (Chihuahua x Jack Russel Terrier)
One of the cutest mixes in our list has to be the Jack Chi. These little pups are often much more energetic than Chihuahuas, thanks to the Jack Russel influence; so be sure you are ready for a little ball of energy before adding one of these little pooches to your family.
11. Chug (Chihuahua x Pug)
Little known fact: Chihuahua/Pug mixes can intercept satellite transmissions with their ears. In all seriousness, pug/Chihuahua mixes are typically very good companions, who are both friendly and dedicated to their families (although they often bond strongly with one particular family member). They also don't have tremendous exercise needs, making them a great breed for seniors or anyone looking for a slower-paced pal.
12. Chibo Terrier (Chihuahua x Boston Terrier)
Chibo Terriers often retain the long ears of their Chihuahua parent, but tend to favor their Boston Terrier parent in the personality department. They are one of the more refined-looking Chihuahua mixes, and they project quite a confident, yet approachable, aura.
13. Chat Terrier (Chihuahua x Rat Terrier)
Chat Terriers are another one of the turbo-charged Chihuahua mixes on our list. They can also grow a little larger than your average Chihuahua, so be sure that you're ready for a super-energetic dog before adopting or buying one of these little mutts.
14. Min Chin (Chihuahua x Miniature Pinscher)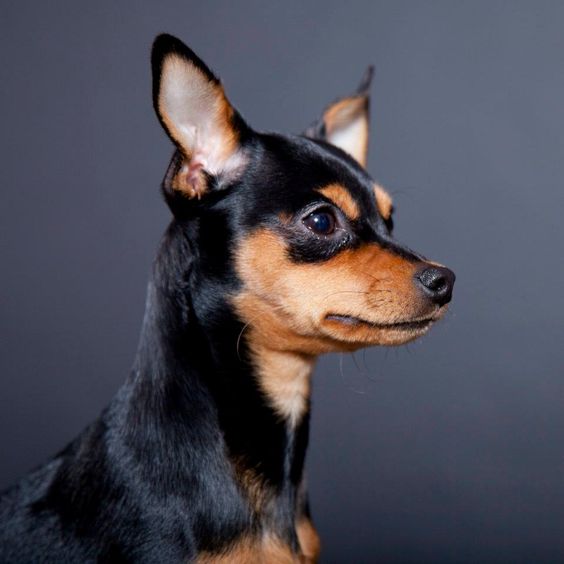 If you like Chihuahuas because they are big dogs in little bodies, then Miniature pinschers – who are literally big dogs in little bodies — have to be the ideal breed to cross them with. Handsome, self-assured and loving, Min Chins make great pets for families that have plenty of time and attention to spare.
15. Corhuahua (Chihuahua x Pembroke Welsh Corgi)
This is a great-looking, endearing and intelligent mix, but the combination of their intelligence and energy level mean that they can become mischievous if not provided with enough exercise and stimulation. Note that the Corgi component of these mixes can cause them to shed heavily.
***
These are 15 of the most common Chihuahua mixes, but there are dozens of others we've neglected to mention.
In fact, we saved one very popular Chihuahua mix for an article dedicated entirely to them (cue dramatic music) – the Chorkie! You can read all about Chorkies here.
At any rate, don't hesitate to tell us all about your favorite Chihuahua mix in the comments – you could even tweet us photos, if you like!